Void wins the Wallpaper Design Award 2020
We are pleased to announce that VOID stool , designed by Guglielmo Poletti and belonging to the homonym collection that includes chairs, consoles and coffee tables, has been awarded with the Wallpaper Design Award 2020.
The prestigious recognition is assigned every year by the authoritative magazine Wallpaper – international reference point for the design architecture, fashion and lifestyle sectors– to all products, brands and designers that in the previous year have distinguished themselves for their strong innovative charge, both from an aesthetic and functional point of view. Selected by the collaborators and curators team of Wallpaper all over the world, the products are nominated winners by a jury of internationally renowned creatives and are destined to set a trend across the board.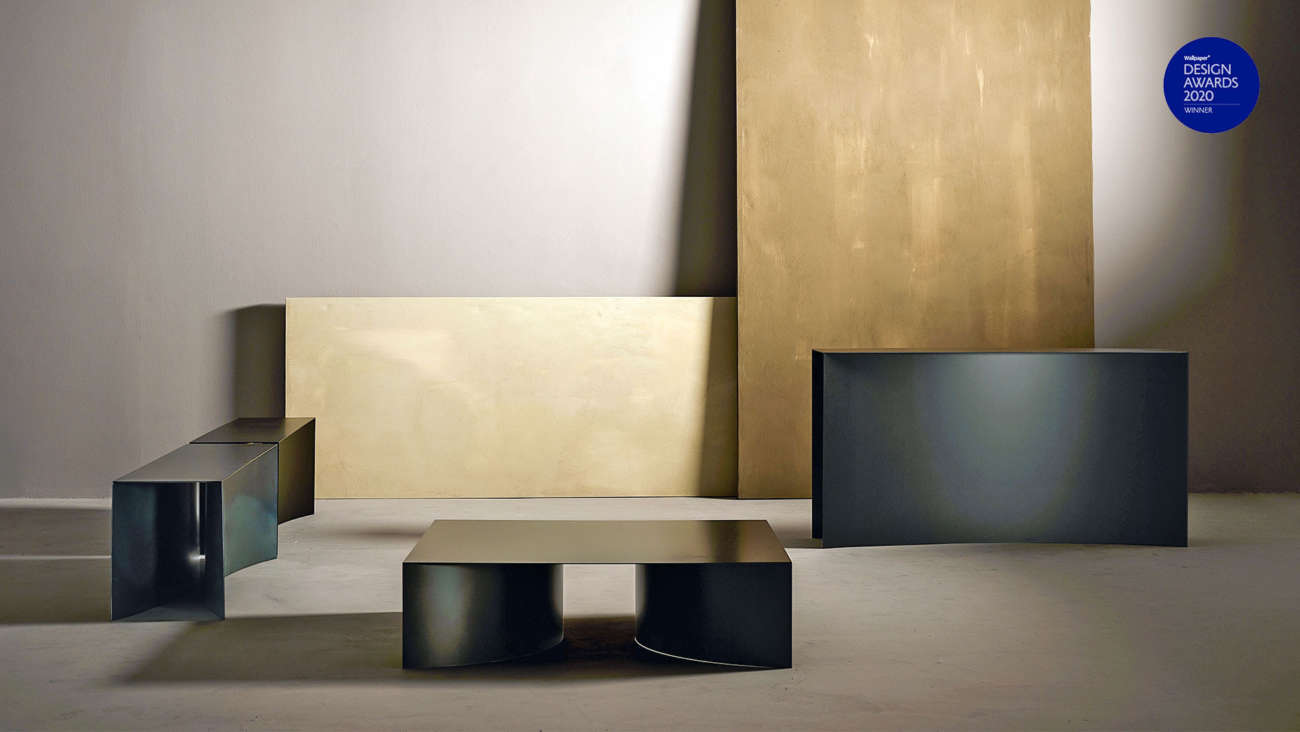 The VOID collection, born as an investigation on form in relation to architectural concepts of mass and void, is characterized by the extreme purity of the volumes, whose contour outlines a solid that has been partially deconstructed and excavated. This subtle gesture of subtraction translates into a strong impact, thanks to the curvature of the base that determines a space able to alter the visual perception of objects.
Entirely made of steel, the construction allows the metal to reach a minimum thickness of 3 mm, increasing its structural properties thanks to the curvature of the vertical elements.