How to adapt the gastronomic spaces in the Post Covid Lockdown era
Let's meet in the bars!
When talking to people, most of us are looking forward to socialize with others and celebrate life. We want to meet our families and friends as we had been doing until a few months ago, before this self-isolation period at home. Of course, we have to be responsible, respect the new social protocols and the "new normal" reality.
Bars & Restaurants have always been places for meeting, where we have enjoyed celebrations, laughter and chat. And, although nothing will be the same after the lockdown, and social distancing will be the new normal (at least temporarily), we must be pragmatic and adapt to new circumstances that COVID-19 has brought to our daily lifes.
Despite the new protocols to be implemented in the hospitality sector to guarantee food safety and generate confidence in a more demanding clientele, the furniture industry and interior design community are a fundamental part of new restaurant business models. The venues must be adapted with new layouts and fixtures to take into account safety measures by increasing the distance between dining tables as well as using upholstered furniture like sofas, chairs or benches that meets health criteria, without losing the essence of design and aesthetics.
Moving forward, leaving our homes again must be enjoyable rather than a necessity. In addition to creating safe environments, these should also be cosy and warm. Every detail of the dining experience – menu, service and atmosphere – will be appreciated more than ever.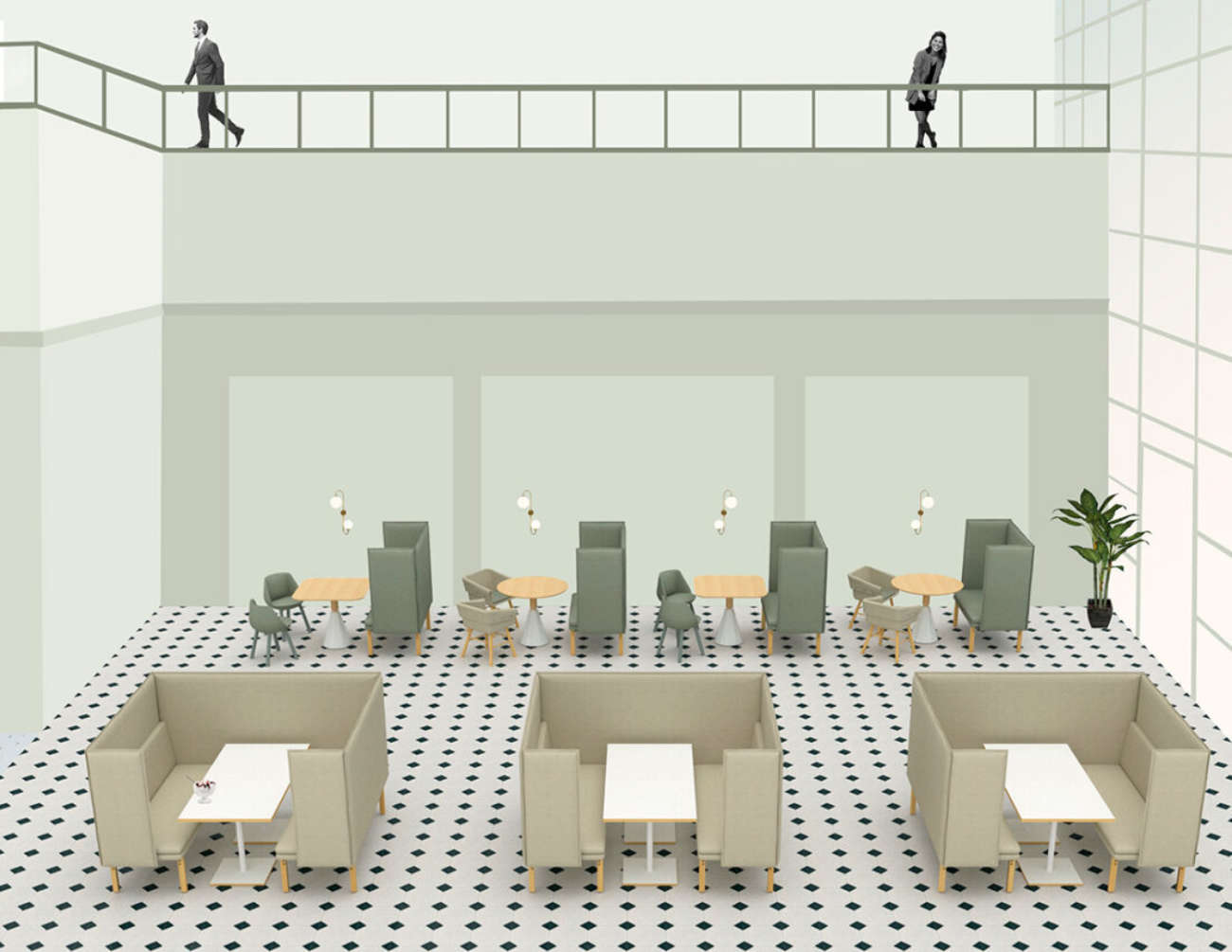 But, how?
Interior design and furniture must be adapted to these new circumstances to find new solutions. If we imagine possible changes with respect to the old models, the open dining rooms with tables next to each other is almost already an image of the past.
Increasing the distance between tables will be one method, but not always possible, which is where certain types of furniture come into play that can remodel a space without resorting to construction works.
Private rooms
We have added a new sofa modulation called REW ROOM that allows you to distribute the space by creating small "rooms". Initially, the rooms were conceived as informal meeting rooms for large offices, but, today more than ever, they acquire a new functionality as we can create a reserved space in bars and cafes.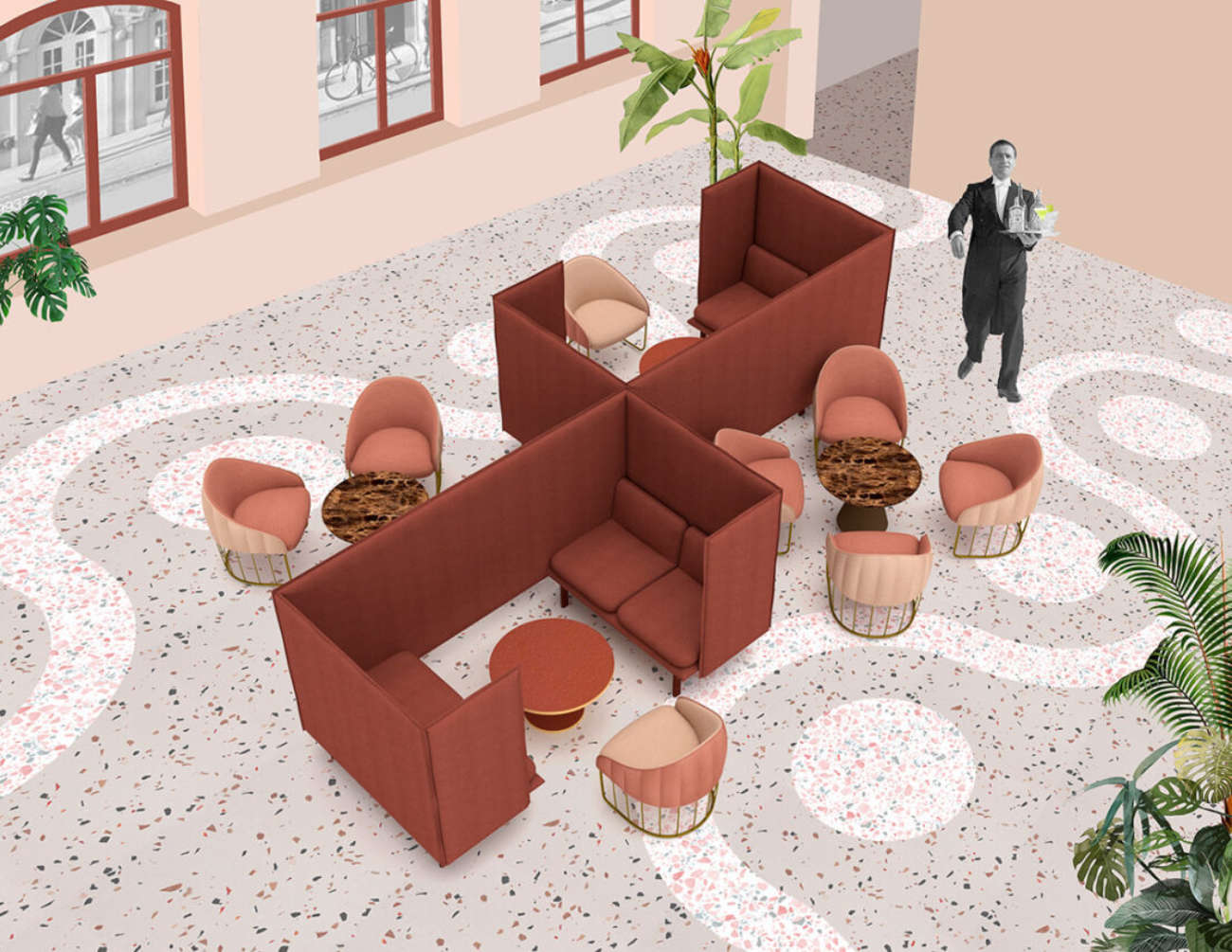 We introduced REW ROOM new modulations for benches option, so that these functional and cosy reserved rooms are now suitable for restaurants.
Combining this model with other pieces of our catalogue, the possibilities can be multiplied, always depending on the needs of each establishment and their surface. The two-tone fabric combinations can be matched with a wide array of stain options for its ash wood legs. By taking these predefined elements, interior designers and architects can create their own unique compositions according to the aesthetics needs of each project.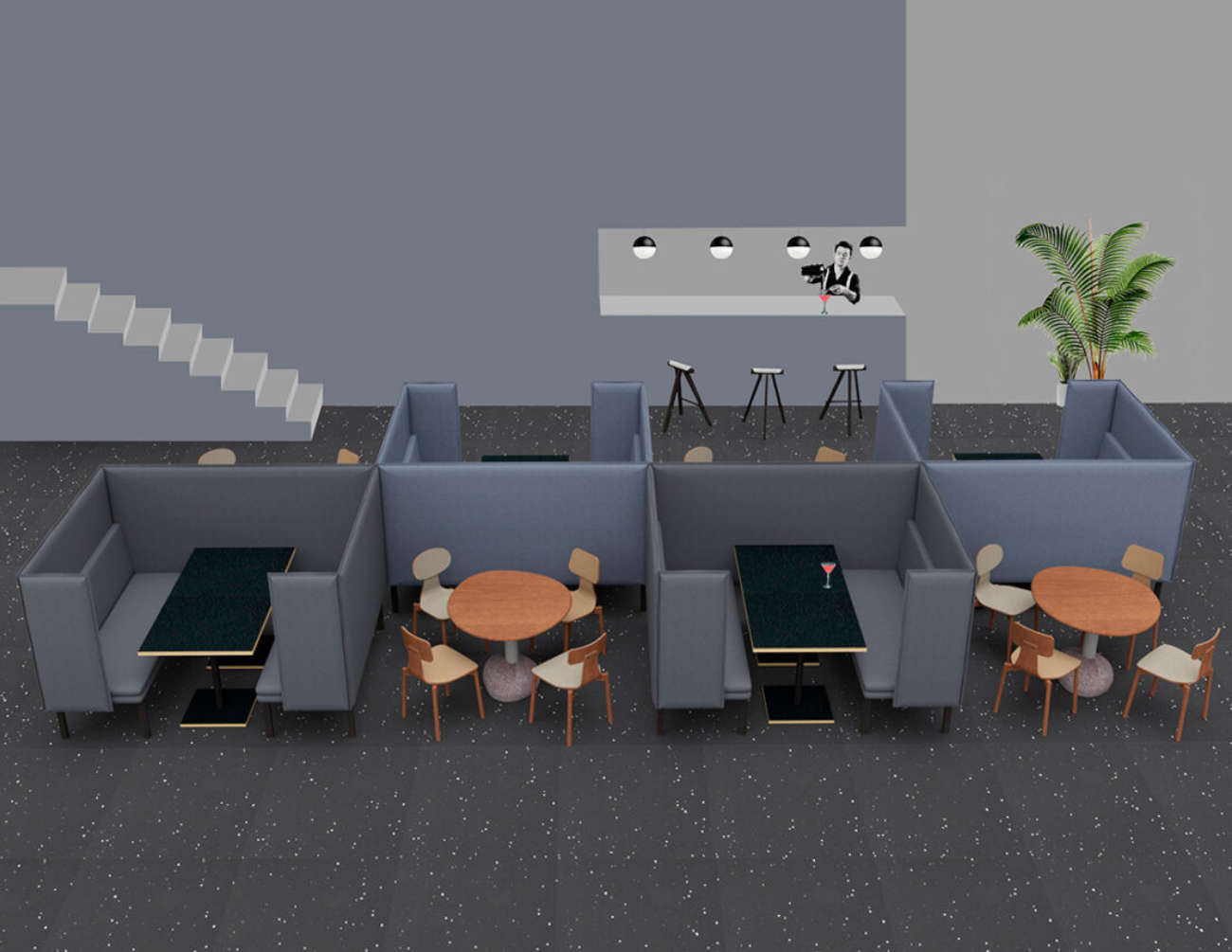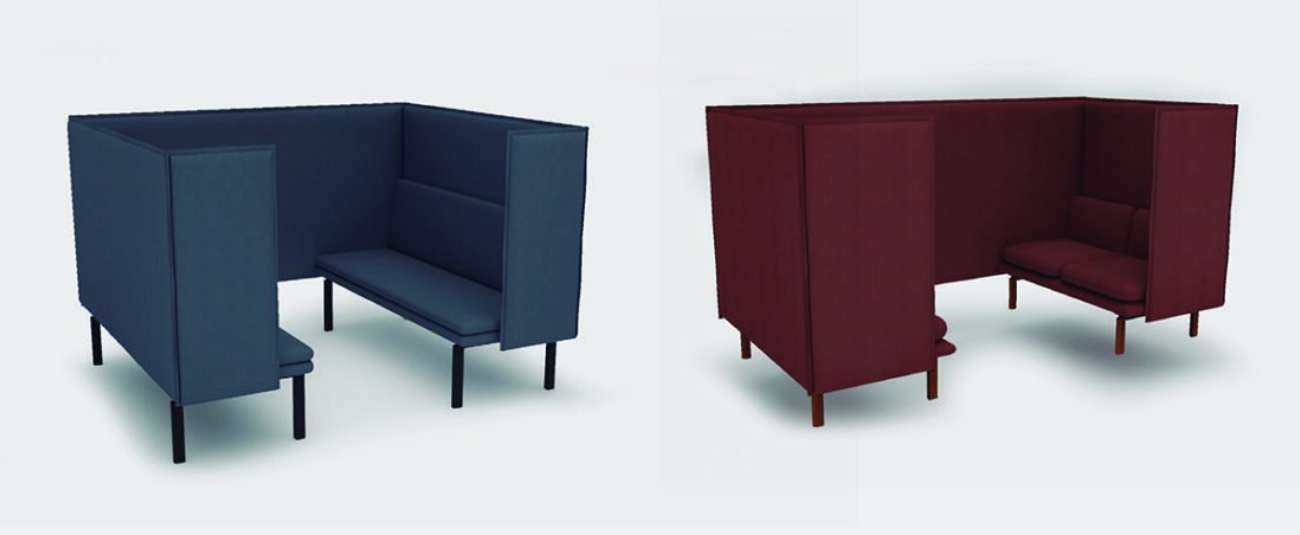 Textiles and hygiene. Beauty and health
The use of technical upholstery materials should not limit creative possibilities, while providing easy disinfection. The range of colours available in these materials is impressive, even more when combining different fabrics and textures. More info, here.
Our sales staff are on call to answer your questions about these options and help you to choose the right products and covers, please request your online meeting here: